Where to find more courses and Educational Governing Bodies Links
These links will be useful to inform you of the other portals you can go to find out more about courses in the London Borough of Bromley and further afield.
London Borough of Bromley
http://www.bromley.gov.uk
Hot Courses
https://www.hotcourses.com
Education and Skills Funding Agency
https://www.gov.uk/government/organisations/education-and-skills-funding-agency
Ofsted
https://www.ofsted.gov.uk
Where to go next?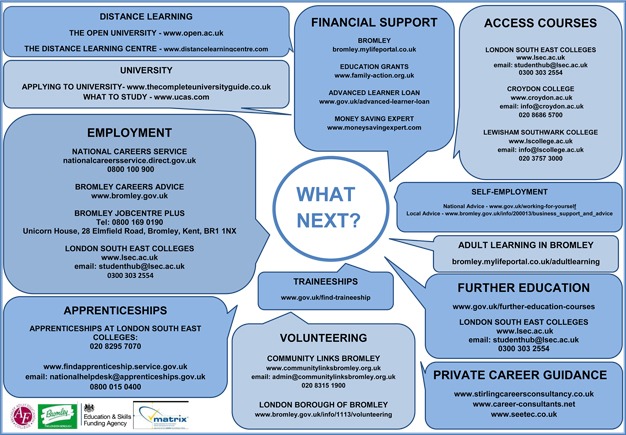 The information in the image above may help you decide where you want to take your learning or employment next. There are posters around the college displaying this, or talk to your tutor for more guidance. You can also download a PDF copy here.