Progression Route Maps
If you are considering training for a career but not sure of the steps required, have a look at our Route Progression Maps.
You can request further information from one of our subject specialists at any time.
Bookkeeping progression pathways Bookkeeping
Counselling progression pathways Counselling
Photography progression pathways Photography
Where to go next?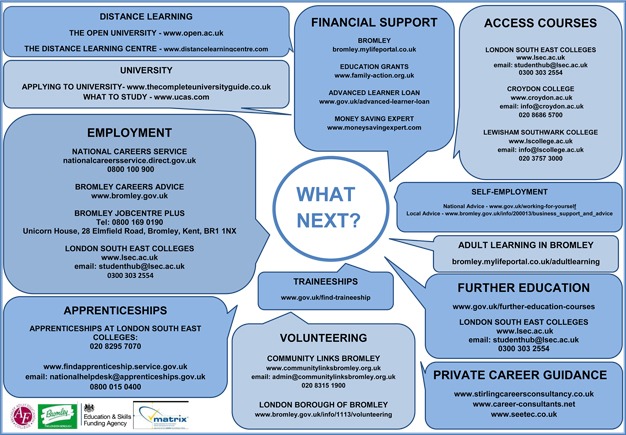 The information in the image above may help you decide where you want to take your learning or employment next. There are posters around the college displaying this, or talk to your tutor for more guidance. You can also download a PDF copy here.
Download our Signposting Career Guidance Handout 2020-21 for contact details of institutions providing further help and guidance, and other providers if you are looking for information on a specific career path.